| | |
| --- | --- |
| 3DS ROM Name | Luigi's Mansion |
| Console | Nintendo 3DS |
| Category | Action, Adventure |
| Region | All |
| Release Year | 2018 |
For fans of the beloved Nintendo universe, Luigi's Mansion holds a special place in their hearts. Originally released for the Nintendo GameCube, this classic title featuring Mario's timid and green-clad brother, Luigi, has made a triumphant return on the Nintendo 3DS.
In this blog post, we will take a deep dive into the hauntingly charming world of Luigi's Mansion, exploring its gameplay, storyline, and why this game is a must-play for fans of the series and newcomers alike.
A Spooky Tale Unfolds
The story of Luigi's Mansion begins when Luigi wins a seemingly innocent mansion in a contest that he never entered. The catch? This mansion is far from the welcoming abode it first appears to be. It's plagued by ghosts and full of mysteries waiting to be unraveled.
Mario, Luigi's brother, is captured by these mischievous specters, and it's up to Luigi to muster his courage and venture into the eerie mansion to rescue him. Armed with nothing but a flashlight and a ghost-sucking vacuum cleaner known as the Poltergust 3000, Luigi's quest to save his brother sets the stage for an enchanting and ghostly adventure.
Innovative Gameplay
The gameplay in Luigi's Mansion is nothing short of innovative. While most Nintendo games feature heroic characters fighting villains with brute force, Luigi takes a different approach. He's no fighter, and his character is endearingly timid. As a result, the game takes on a unique and thrilling twist.
Luigi's primary tool is the Poltergust 3000, a vacuum cleaner that he uses to capture ghosts. This device, while seemingly mundane, introduces a fresh and enjoyable element to the game. Each ghost battle becomes a puzzle in itself, requiring you to master the art of capturing these mischievous apparitions. Timing and skillful use of the Poltergust 3000 are the keys to success, and it makes for a satisfying and unique gameplay experience.
The Ghostly Challenges
Luigi's Mansion is divided into rooms, each containing its own set of puzzles and ghostly challenges. As you progress, you'll encounter different types of ghosts, each with their own personalities and quirks. This adds variety to the gameplay, keeping it engaging and entertaining.
In addition to battling ghosts, you'll need to solve puzzles to unlock new areas within the mansion. These puzzles vary in complexity, from finding hidden objects to using the Poltergust 3000 to interact with the environment creatively. The combination of puzzle-solving and ghost battles provides a balanced and enjoyable experience for players of all ages.
A Meticulously Designed Mansion
The mansion in Luigi's Mansion is a work of art in itself. Each room has its unique character and theme, and the attention to detail in the game's design is remarkable. From the cozy, yet spooky, ambiance of the study to the whimsical atmosphere of the conservatory, each room contributes to the mansion's charm and eeriness.
The 3D capabilities of the Nintendo 3DS enhance the immersive quality of the game. Luigi's Mansion is a title that showcases the handheld console's visual capabilities, creating a three-dimensional world that feels like you're right there with Luigi exploring the haunted mansion.
Luigi's Personality Shines Through
One of the reasons why Luigi's Mansion is so beloved is its endearing portrayal of Luigi. Unlike the more extroverted Mario, Luigi is known for his timid and often comical nature. Throughout the game, you'll hear Luigi's nervous humming and whistling, adding an element of humor to the experience.
Luigi's reactions to the various ghost encounters are priceless, and his character development throughout the game is a joy to witness. As players, we can't help but root for Luigi as he conquers his fears and becomes the hero of his own story.
Multiplayer Fun
The Nintendo 3DS version of Luigi's Mansion introduces a new feature that adds to the game's replay value and social appeal: multiplayer mode. In this mode, players can team up to explore a different mansion and capture ghosts together. It's a delightful addition that allows you to enjoy the ghost-hunting experience with friends and family.
Revisiting a Classic
For those who played the original Luigi's Mansion on the GameCube, the Nintendo 3DS version offers an opportunity to revisit a beloved classic in a fresh and portable format. The game retains its charm and remains as enjoyable as ever, making it a wonderful nostalgia trip for long-time fans of the series.
The Legacy of Luigi's Mansion
Luigi's Mansion is not just a delightful ghost-hunting adventure; it's a testament to the enduring appeal of the Nintendo franchise. The game has been a beloved title since its original release and continues to captivate gamers of all ages.
The arrival of Luigi's Mansion on the Nintendo 3DS has introduced a new generation of players to the charm and excitement of this ghostly world. It's a reminder of the magic that Nintendo brings to the world of gaming and why Luigi is a character loved by millions.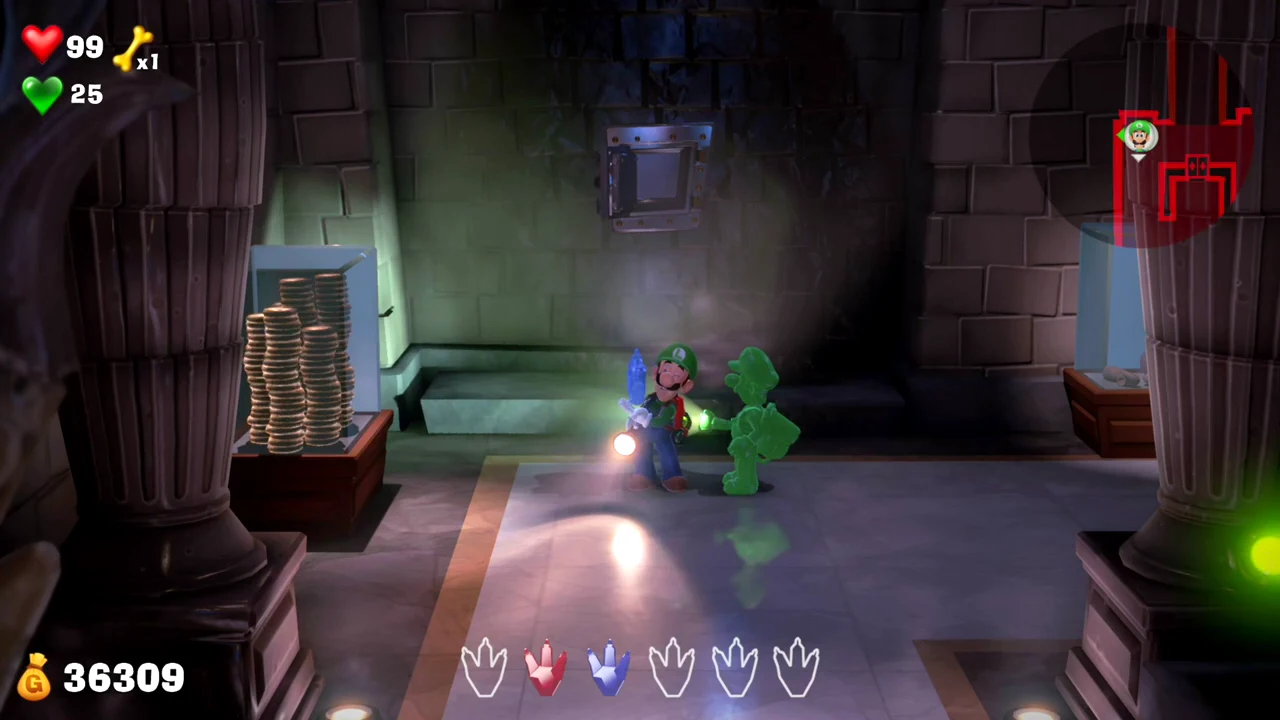 ---
Luigi's Mansion is a timeless Nintendo classic that has found a new home on the Nintendo 3DS. Its endearing protagonist, innovative gameplay, and charming design make it a must-play title for gamers of all ages. Whether you're exploring the mansion for the first time or reliving cherished memories, Luigi's Mansion offers a delightful and ghostly adventure that's sure to leave you entertained and enchanted. So, don your Poltergust 3000, turn on your flashlight, and prepare to dive into the enchanting world of Luigi's Mansion.
Luigi's Mansion Nintendo 3DS ROM Download Links