Are you a fan of classic Nintendo DS and 3DS games like A Link Between Worlds and Mario Kart DS? If so, you'll be thrilled to discover how to play these beloved titles on your Steam Deck.
In this guide, we will explore the best DS and 3DS emulation options, step-by-step installation processes, tips for enhancing your gaming experience, and how to add Nintendo DS and 3DS ROMs to your Steam Deck's main screen.
Emulation Made Easy: The EmuDeck Method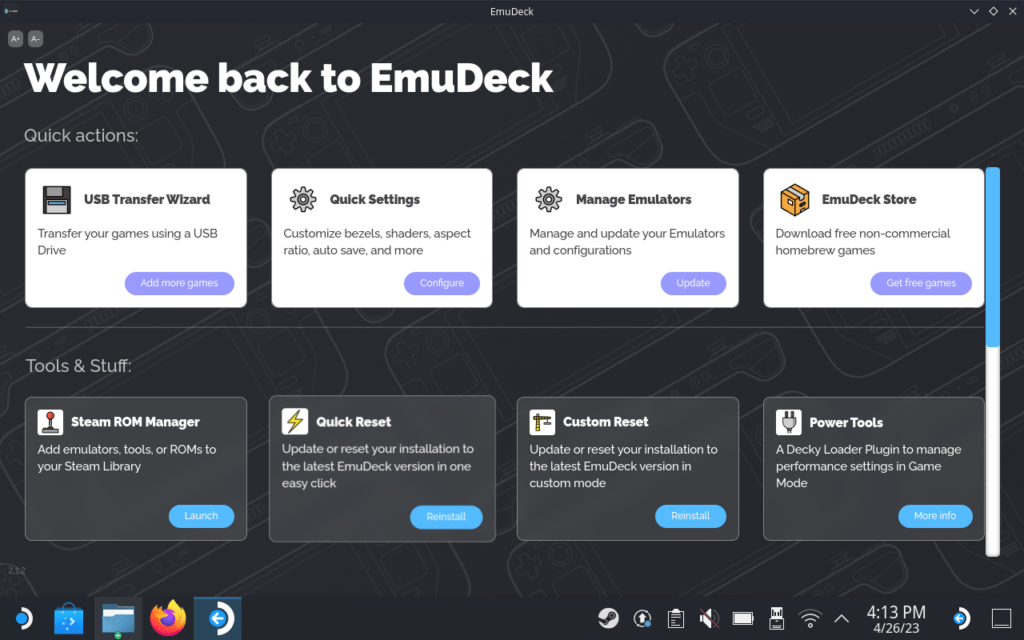 The EmuDeck Method offers a convenient way to install a wide range of emulators, not just for DS and 3DS games, but also for other classic gaming systems. Here's a list of systems EmuDeck supports:
Sega Genesis
Sega CD
Sega 32X
PC Engine
WonderSwan
Nintendo Entertainment System
Super Nintendo Entertainment System
Mame
FBNeo
Master System
Dreamcast
Neo Geo
Super NES Widescreen
Genesis Widescreen
Game Boy
Game Boy Advance
Neo Geo Pocket
GameGear
Nintendo DS
Nintendo 3DS
PSP
Nintendo 64
Nintendo Wii
Nintendo GameCube
PlayStation 1
PlayStation 2
PlayStation 3
Nintendo Wii U
Nintendo Switch
Installation Process
Installing EmuDeck on your Steam Deck is straightforward:
Format an SD card to ext4 or btrfs if you plan to store ROMs on it.
Download the EmuDeck installer using the Steam Deck browser.
Copy the EmuDeck installer from your downloads folder to your desktop.
Run the installer and follow the provided instructions to select the emulators you want to install.
After installation, transfer your ROMs and firmware to your Steam Deck (explained later in the article).
Choosing the Right DS/3DS Emulator
When it comes to DS emulation, you have several choices. Here are some popular options:
Citra
DeSmuME
DraStic DS Emulator
RetroArch
MelonDS
OpenEmu
No$GBA
EmuDeck installs the RetroArch MelonDS Core, which simplifies the emulator selection process. However, if you prefer to install them separately, consider your preferences:
RetroArch offers access to various systems and settings but lacks Citra's customizability.
Citra stands out with features like multiplayer support, high-resolution graphics, and 4K support.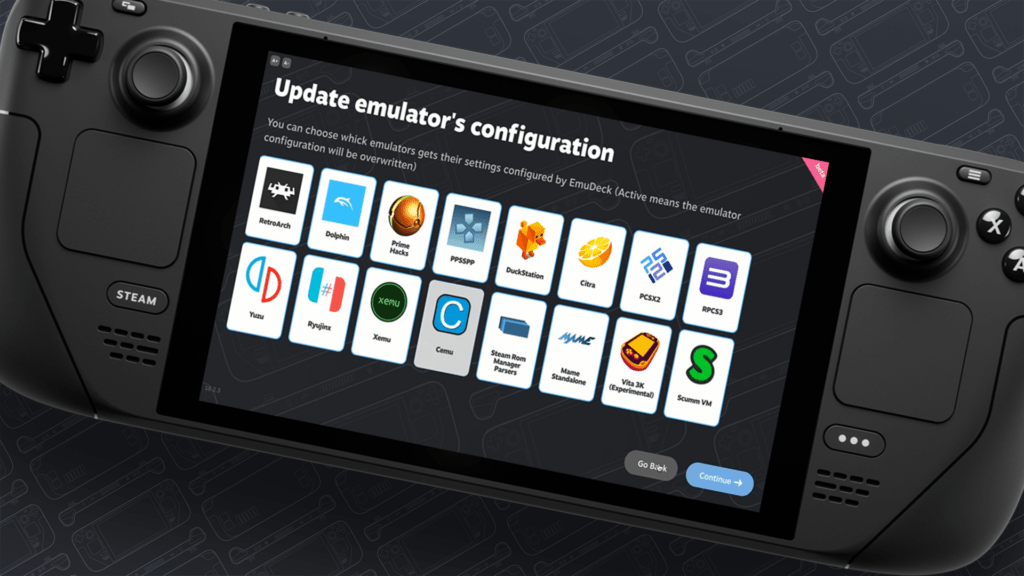 Citra: The Ultimate DS/3DS Emulator
Citra boasts impressive features, including full multiplayer support, high-resolution graphics, and local Wi-Fi capabilities. These qualities make it the top choice for DS and 3DS emulation.
Finding Emulators Outside of EmuDeck
While EmuDeck simplifies the installation process, you can also find emulators in the Discover store. Keep in mind that these emulators may not come preconfigured for optimal performance, so additional setup may be necessary.
Best Citra Settings for Steam Deck
For the best DS and 3DS gaming experience on Steam Deck, here are recommended Citra settings:
Go to the Graphics tab and select Renderer to adjust the resolution.
Handheld mode: Set the resolution to a maximum of 3x native (1200×720).
Docked mode: Customize the resolution for your TV.
Fine-tune control settings to your comfort level.
Create multiple controller configurations as needed.
Ensure Citra's game folder is set up to automatically detect new games.
Obtaining Nintendo DS and 3DS ROMs
Thanks to the age of the DS and 3DS systems, you can easily find ROMs for your favourite games online. A simple online search for the game name followed by 'ROM' should yield the desired results. While we can't provide direct links, the internet offers a vast library of ROMs.
Ditch the Hassle: ROM Hacks
ROM hacks can enhance your gaming experience. You can play popular Pokemon ROM hacks and other mods on your Steam Deck. Look for ROM patching tools and enjoy a variety of custom-made game experiences.
Adding ROMs to Your Steam Deck Home Screen
If you've installed EmuDeck, you're already equipped with Steam ROM Manager. If not, find and install it from the Discover store. Here's how to make your ROMs accessible on the Steam Deck home screen:
Run Steam ROM Manager.
Toggle the systems the ROM Manager should scan for games.
Click "Preview" and then "Generate App List."
Wait for the application to find artwork for your games.
Click "Save App List."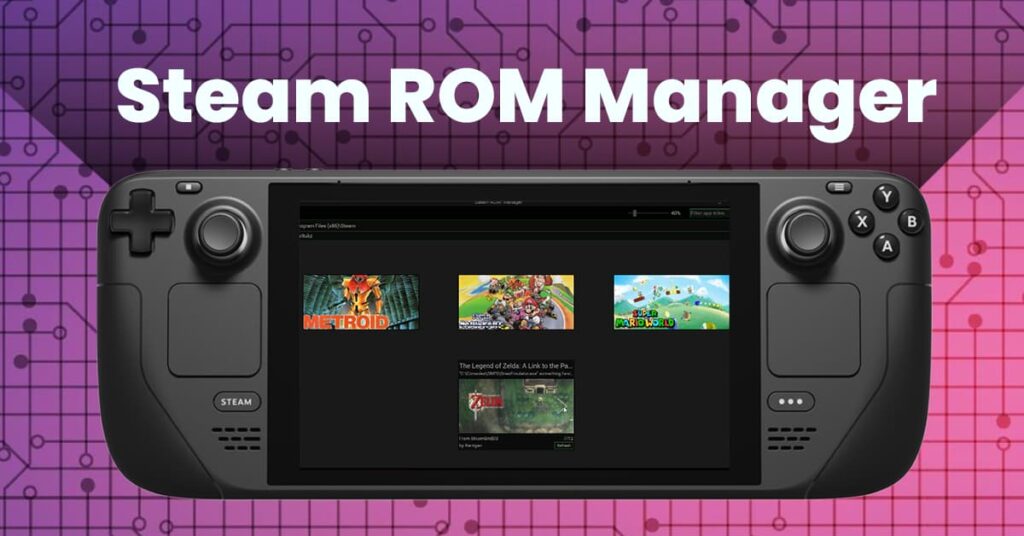 Now you can conveniently access your ROMs from the Steam Deck menu. Enjoy your favorite DS and 3DS games with ease on your powerful handheld device!